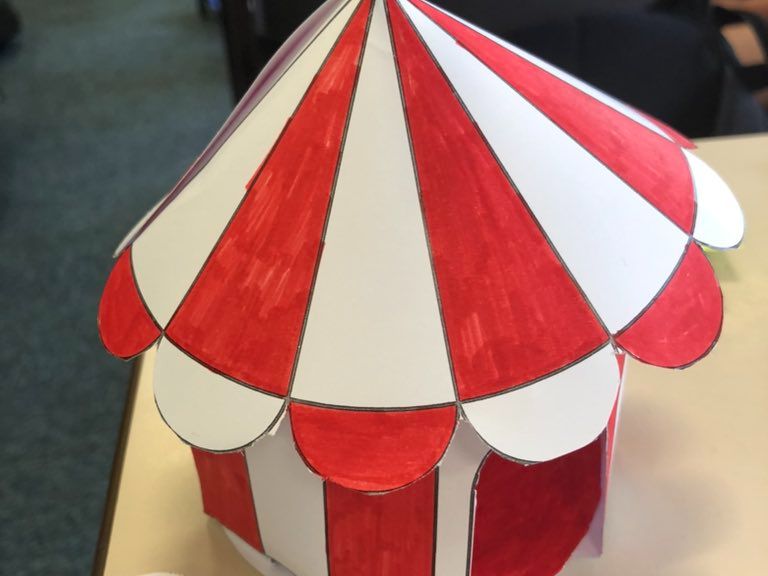 The Circus came to town - well, to Year 5 of Whytrig Middle School! - on 23rd March.
After a term of activities based on the novel "Lion Boy", the Year 5 pupils put their enthusiasm for the Big Top into practice with Circus Sensible. They had a go at juggling, stilt-walking, tightrope, plate spinning - and even experienced a bit of escapology!
It was the highlight of the term for many of our children and really brought our English work to life. Alyssya said, "I loved how funny Finn Sensible was!" and Beth agreed. "It was really funny. I loved having a go at all the different circus skills!" Maggie especially enjoyed the tightrope challenge. "But I was a bit scared - just in case there really were live crocodiles to fall into!" she joked.
Much to the delight of their parents and carers, the children all went home with not only their new skills but also a set of juggling balls so that they can keep practising.
Miss Baker, who organised the event for Year 5, said, "I'm absolutely thrilled with how the day went. The children absolutely loved it and we'd definitely do it again!"
Mr Barnes, Executive Headteacher, Seaton Valley Federation said: "After all we have been through it was great to have our pupils back in school and doing something that was different. The fun and engagement from the pupils showed what a great event this was. Seeing the pupils smiling was great to see."
Mr Souter, Head of School, WMS said: "It is great to have all of the children back in school again following the latest lockdown and for them to be able to experience the sort of activities in school again that not only enhance the curriculum but engage and inspire them!"