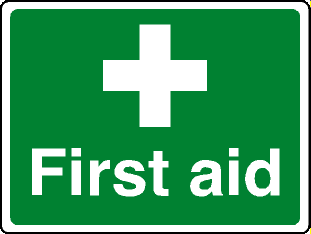 As part of the Year 10 Life Skills curriculum, the group has been doing a first aid course. This has been led by Mr Jones, who has extensive experience in this field.
The group has been learning how to assess and support casualties when they're not breathing, how to do CPR and how to use a defibrillator. They have also learned how to manage and treat casualties with open wounds.
In the photos we can see how the students would stabilise a neck wound, and treat an arm wound with an object lodged in it, as well as a head wound.
We did have a picture of a simulated arm wound, courtesy of Mr Jones's amazing prosthetic makeup skills, but it's too gory to include! Needless to say, most of the pupils thoroughly enjoyed the realism of the experience!